All the staff attended the anniversary celebration and brought their heartfelt wishes.On April 24,2021, Rizhao RIJIN Chemical Co., Ltd. ushered in its 20th birthday.All the staff went to Rizhao to attend the anniversary celebration and bring their heartfelt wishes.
In order to celebrate the 20 th anniversary of the company, staff development training activities and party ceremony were held. Through the whole activity, the staff not only promoted the team cooperation ability among colleagues, but also increased friendship and cohesion in various competitive competitions, and helped the company to advance its career.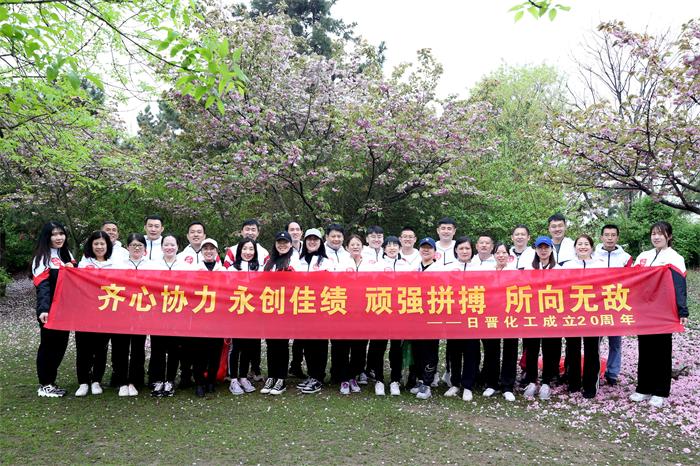 In the process of expansion training, each task is a clear division of labor through the instructions issued by the team leader. Only when the team members cooperate wholeheartedly and participate actively can they complete each task together and compete for the championship. Everyone did not fear the bad weather, dressed in rain and light rain to complete the tasks; not afraid of the distance, even the older members did not fall behind. In the completion of the task, not only enhance the friendship between colleagues, but also enhance cohesion. We believe that in the future can use this strength of unity to better promote the development of the company.
This year marks the 100th anniversary of the founding of the Party. In order to celebrate the centenary of the Party, the Communist Party of China was born on a small cruise ship in Jiaxing, Zhejiang Province, a small boat and a great party. At noon, we also chose to go on the boat, each group recited the original poetry, together in the boat sang a number of red songs. We should always remember one of the red revolutionary spirit of the red boat spirit, is the kind of pioneering, pioneering spirit, firm ideals, indomitable spirit of struggle, the party for the public, loyal dedication for the people.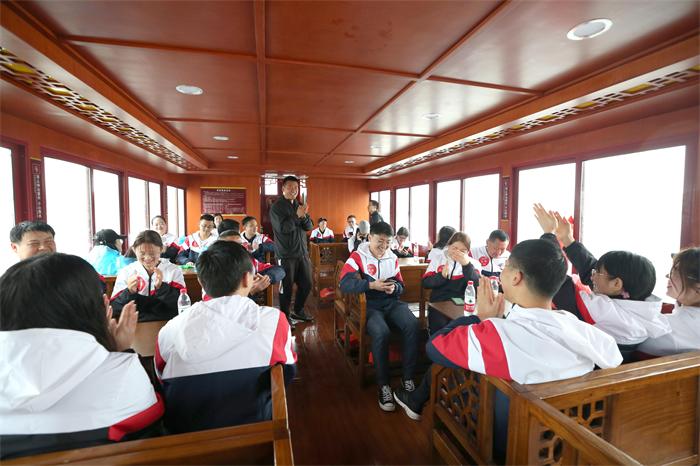 On this 20th anniversary, we also wish RIJIN in the future journey, all the way invincible, create brilliant again!